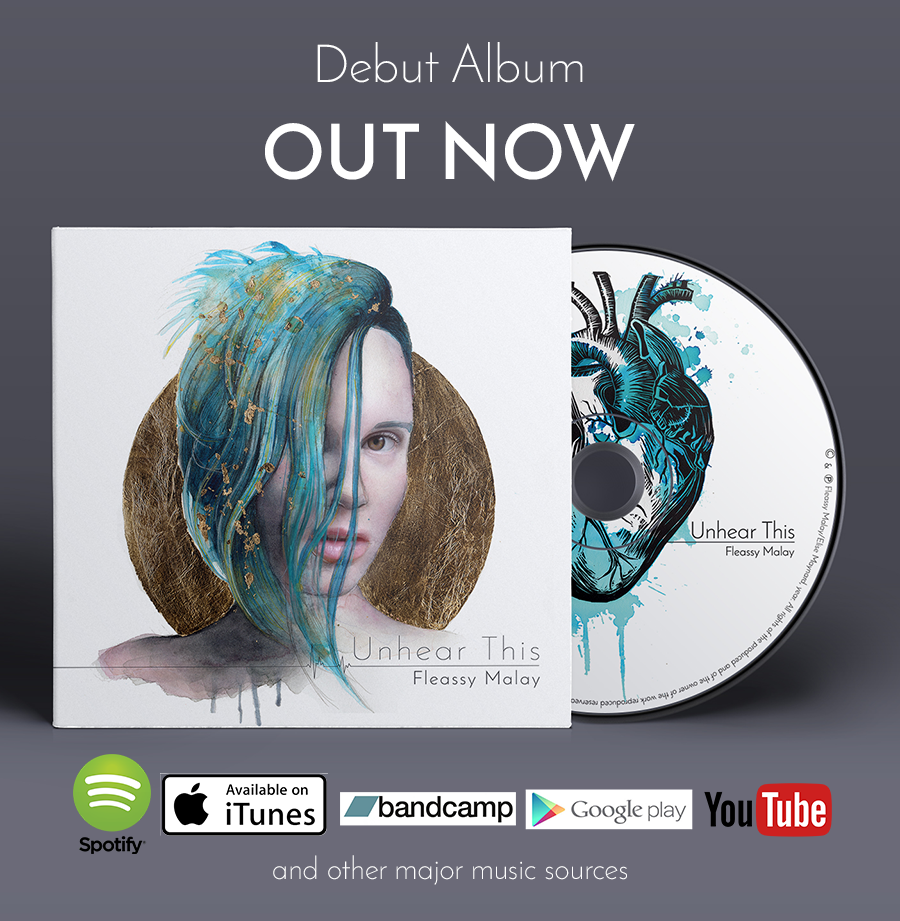 Listen To Her Album
Fleassy Malay's debut album "Unhear This" can now be heard for free on iTunes, Spotify, Google Play and most music platforms.
You can also support the artist by buying the Digital Download or a CD from Bandcamp.
"Unhear This" is an enchanting mix of powerful spoken word and evocative music, featuring electronic beats, traditional folk melodies and sexy bass lines.
Listen to her Speak
A strong believer in the power of courage and authenticity as a social change tool, Fleassy initiates a
permission and an invitation to live more authentically and courageously ourselves.
A fierce advocate for women's rights and LGBTOI rights, Fleassy is not afraid to talk about the harsh
truths of a modern lifestyle and society that affect everybody. However, her talks inspire all who listen to use their own voice more fully, to share their stories and to be radically more of themselves. To choose connection in a world which thrives on disconnection, and to create a culture of celebration in a world which so frequently teaches us to compete and compare.
With a wonderful mix of strong speaking skills and poetic edge, Fleassy Malay is a profound speaker who brings an honest and edgy yet playful and connected element to corporate events, conferences
and empowerment platforms.