Speaker Bio:
Two times TEDx speaker and viral poet, Fleassy Malay is an Internationally renowned, evocative and powerful spoken word artist, speaker and coach. A global advocate for Women's rights and a fierce voice for the power of authenticity and connection as a social change tool.
Founder of Melbourne's acclaimed Women's Spoken Word event, Mother Tongue. A passionate, powerful, vulnerable and honest performer who's words leave a profound impression.
As a self-identified queer, erotic, spiritual, mother she has a theatrical and yet deeply authentic performance style, renowned for captivating her audiences with depth, honesty, and humor.
As a speaker, Fleassy Malay initiates a permission in everyone who witnesses her, an invitation to live more authentically and courageously ourselves.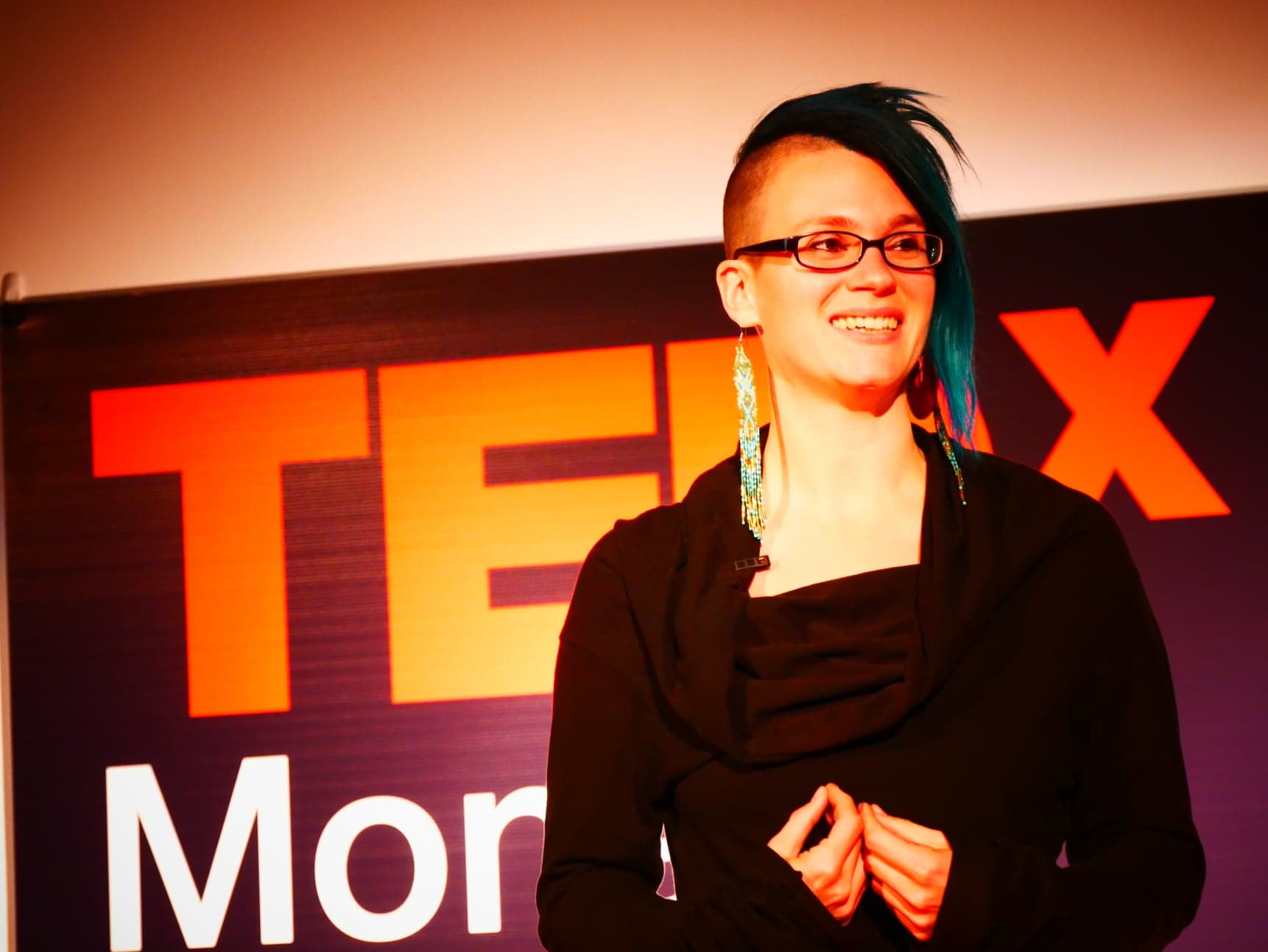 Running an Event?
Give your audience something special
What to expect?
If you are looking for an inspiring female speaker for your events then look no further.
She speaks with a focus on connection, courage, and vulnerability, as a social change tool. A fierce advocate for women's rights and LGBTQI rights, Fleassy is not afraid to talk about the harsh truths of a modern lifestyle and society that affect everybody.
However, her talks inspire all who listen to use their own voice more fully, to share their stories and to be radically more of themselves. To choose connection in a world which thrives on disconnection, and to create a culture of celebration in a world which so frequently teaches us to compete and compare.
With a wonderful mix of strong speaking skills and poetic edge, Fleassy Malay is a profound speaker who is not to be missed.