Fleassy Malay is an inspiring and strong speaker. The host and manager of Mother Tongue – Women Speak, she has a deep understanding of the empowering and uniting effects of sharing stories. Her passion for Courageous and Authentic voice shines through in not only what she says, but how she says it. As an inspirational speaker, Fleassy Malay weaves together a combination of storytelling, truths, and her powerful Spoken Word culminating in an empowering call to action to leave every audience inspired to share who they are and make a positive change in their lives.
With over 20 years of stage experience, plus her studies at The BRIT School and a degree in Performance and Visual Arts, Fleassy Malay commands the stage with a natural and authentic presence.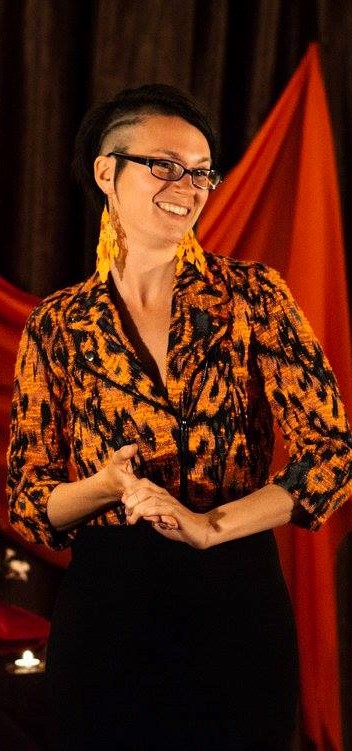 Running an Event?
Give your audience something special
What to expect?
If you are looking for an inspiring female speaker for your events then look no further. Her talks on Authentic Storytelling and Living Courageously reflect her own powerful story of struggle, self-discovery, and self-empowerment. In her tales, she calls upon her times having lived on the streets and traveling overland through 13 countries with little to no money, the hardships and the deeply rewarding moments which made her the woman she is today. She also harnesses her 4 years of running Mother Tongue, one of Melbournes most inspiring and life changing women's events.