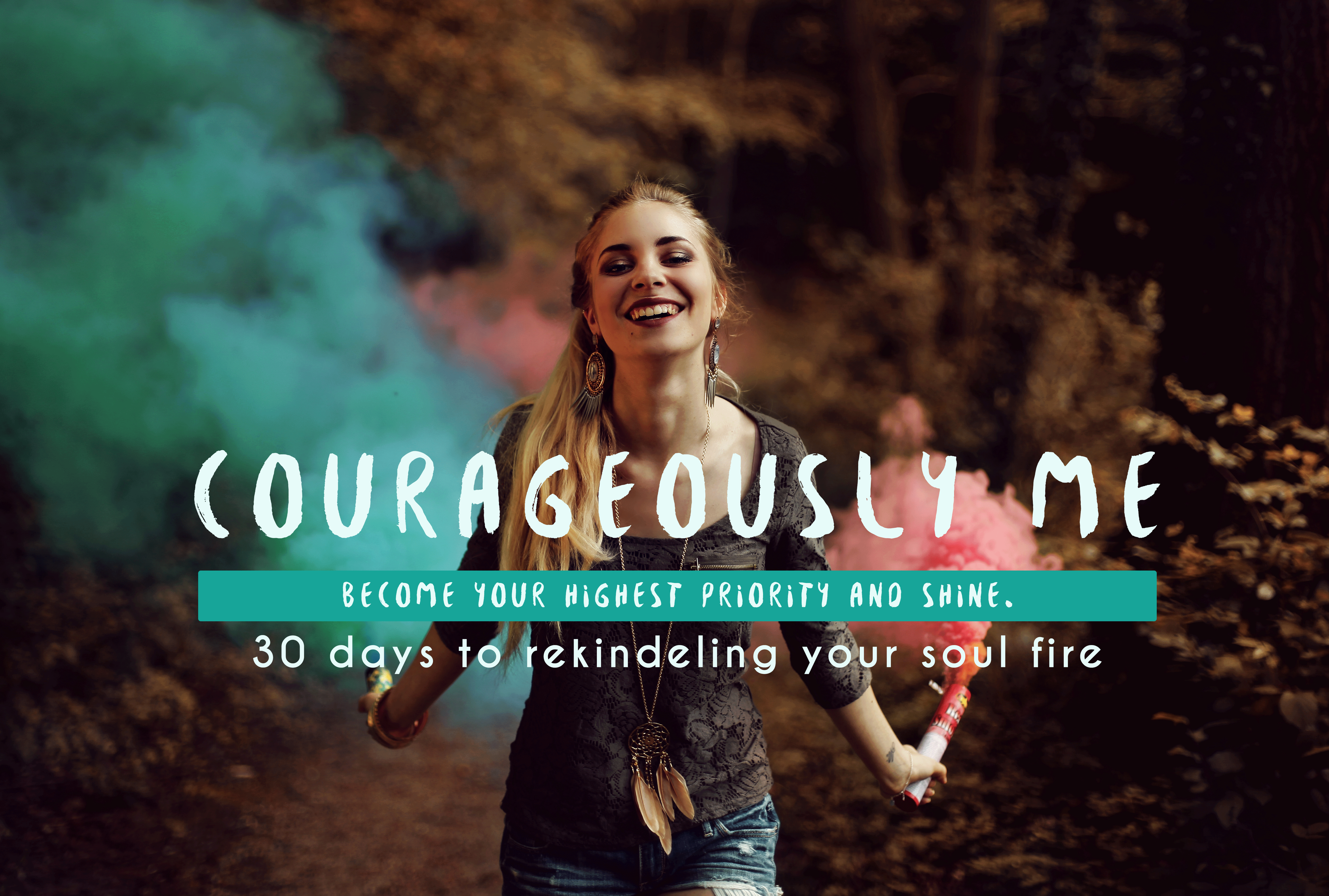 Become your highest priority and SHINE.
Courageously ME is a 30-day Program to bust negative self-talk, rekindle your flames of self-worth and re-empower your life. Sign Up, Drop In and Shine again.
As a young, self-employed, Mother of a 2-year-old I know the traumatic effects of sleep deprivation, constant giving away of energy and lack of self-time very well. However, in the past three years, I have developed a gentle self-commitment practice which had brought me out from the depths of disempowerment into a life of work-family-self balance where I feel energized and inspired. Where I once suffered from PND and signs of PTSD such as Anxiety, Stress, Hyper-Emotional Reactions and even began to see signs of slipping into emotionally abusive tendencies towards myself and others, I now have a healthy and communicative relationship with my partner, family, and colleagues. More importantly, I feel like I am Shining again.
Ladies! Do you find yourself feeling stressed out?
Burnt out?
Just SO tired?
This course has changed my life, and has come at exactly the right time for me. So grateful. It's the first thing I think of when I wake, and the last thing before I go to bed.
Claire Bednall
This course sets you up with everything you need to develop:
A clear sense of Self Worth

A deep relationship with your own needs, 

wants and desires

Stress-free self-care

An encouraging and supportive community
Join me for a 30-day Program of Self-care and see yourself SHINE again.
How it works:
Courageously ME is a guided 30-day online program for women who feel like their light has gone dim.  Whether you are a sleep deprived mother, an overworked, career focused entrepreneur or a worn out student this course will provide you with tools to reconnect and rekindle your courageous SHINE. This program will involve the use of Facebook so please make sure you have an active account before registering.
What you get:
30 Days of daily self-care courage tips direct to your inbox
The #30daysofme self-care challenge (a short daily self care commitment challenge)
4 LIVE group Courageously ME video calls with me, Fleassy Malay
A dedicated community of women just like you
Accountability and support
Little Bonus Treats
For more details email me fleassyMalay@gmail.com
When do we start?
The Courageously me program will begin on April 1st and run for 30 days.
Once you register via the payment button below you will receive a Welcome email from me within 24 hours. The first-course email will begin on April 1st and there will be 4 LIVE group calls with me on Wednesdays at 10:30am (AEST).