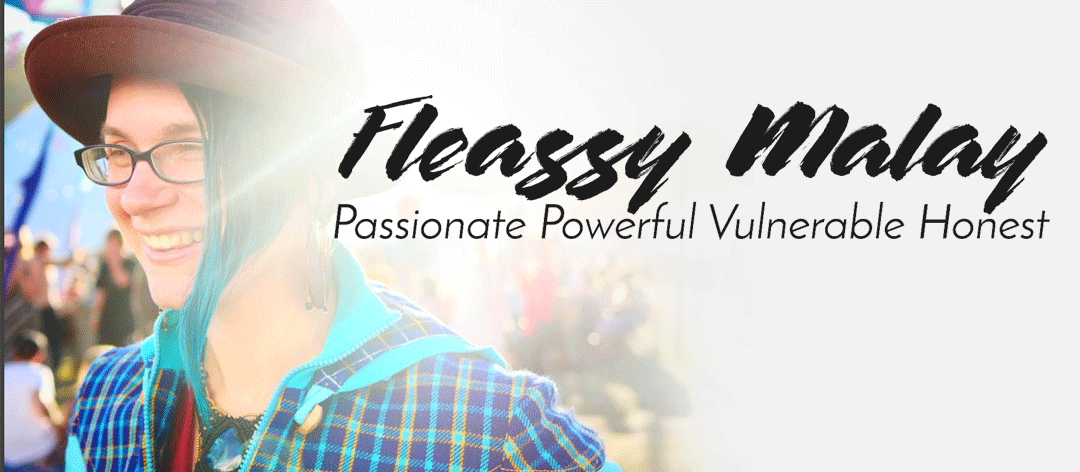 Hey. So, I wrote a new poem... Wow. So almost 3 days ago (it was about 7pm at night) I recorded a Facebook LIVE of me doing a poem I had JUST written. I just needed to speak it, it needed to be out. It was like my body was burning every second I kept it inside.It's...
read more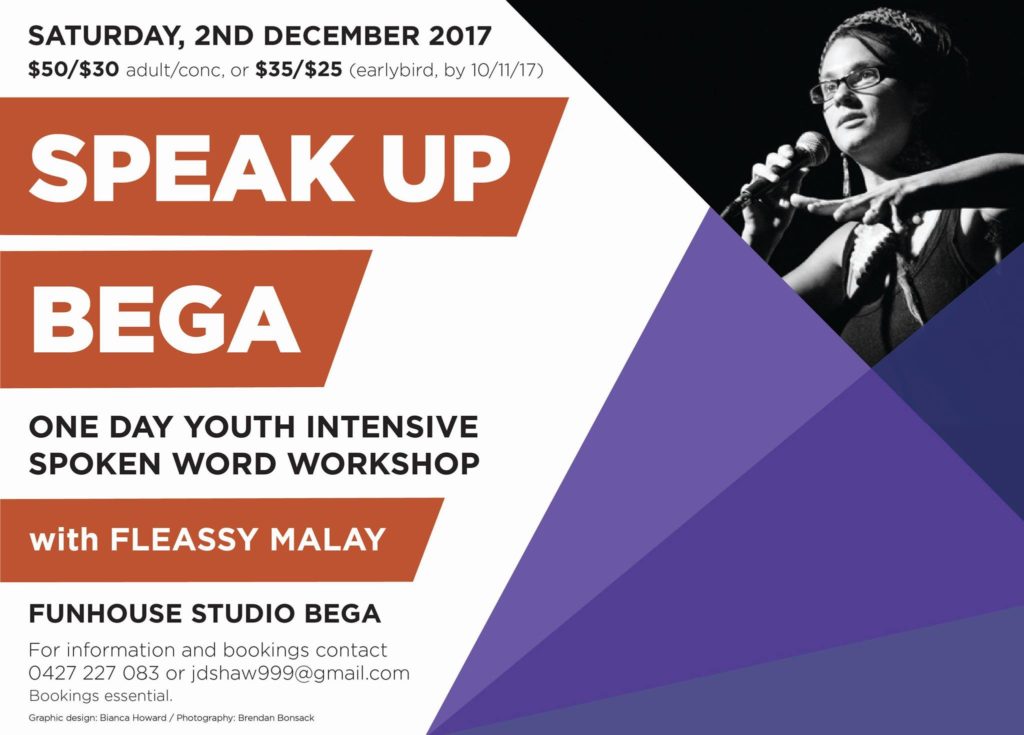 9:00 am
Speak Up Bega Spokenword Workshop will be a fantastic opportunity for young people (under 25) to work with spoken word performer Fleassy Malay and learn the creative process and performance skills ...
More
iCal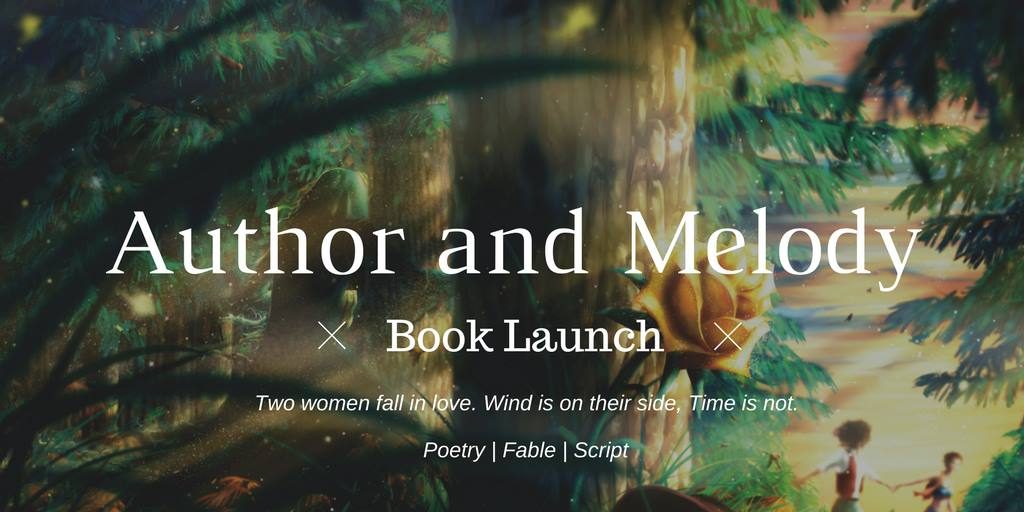 7:30 pm
TWO WOMEN FALL IN LOVE
WIND IS ON THEIR SIDE
TIME IS NOT

Calling all queer folk,
Calling all humans who have been in love,
Calling all people who know ...
More
iCal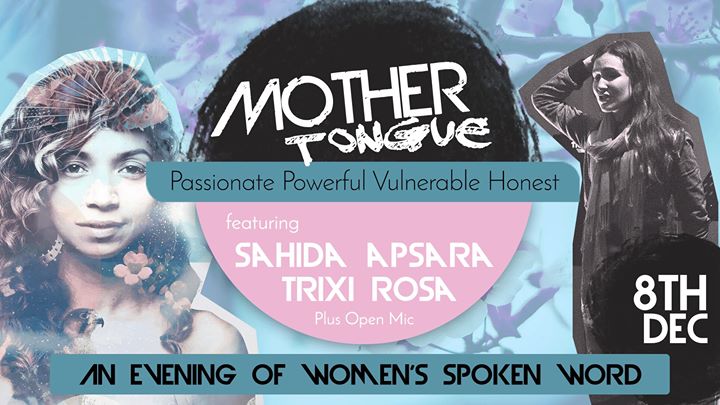 8:30 am / 12:30 pm
Pulse
Ground Floor, 1 Pitt St
https://www.trybooking.com/TDLH
Mother Tongue - Where Inspirational Women Speak Up.

Mother Tongue is a place for Passionate, Powerful, Vulnerable and Honest performance; it stands aside from most Spoken Word events in its ...
More
iCal